A stroll from "El Condado" to "El Fortín San Gerónimo"
Dorado, Puerto Rico
The charming town of Dorado, is located on the northern coast of Puerto Rico, 17 miles west of San Juan.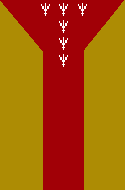 Its official name is "San Antonio del Dorado". The town was established in 1842 when Jacinto López Martínez, a land owner, began a civic movement and petitioned the Spanish Governor of Puerto Rico, Santiago Méndez Vigo, to establish the municipality of Dorado. The governor authorized the founding of the town but requested the construction of an administrative building and a church near the town plaza. In 1848, the first mass was celabrated and López Martínez became the first mayor of Dorado. Since then Dorado has experienced economic and cultural development.
Dorado is rich in Puerto Rican popular culture. Over the years Dorado has maintained its cultural traditions through monuments, museums, festivals and many cultural activities.
Dorado is host to the famous Dorado Beach Resort & Club that holds the islands finest 4 championship golf courses. Also in Dorado are the Hyatt Regency   Cerromar Beach Resort & Casino and the Embassy Suites Dorado del Mar Beach & Golf Resort.
Cool Places to visit in Dorado
Just simply walking around this picturesque town is an enjoyable experience. Doradeños take pride in keeping a clean environment. You'll be surprised to see how friendly locals are.
While in town visit: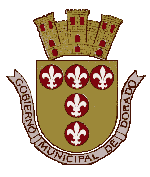 La Casa del Rey Museum - Located on Calle Méndez Vigo, this beautiful 19th century Spanish garrison was built in 1823 and restored by the Puerto Rican Institute of Culture in 1978.
Historical Catholic Church - Built in 1823.
Dorado Public Beach - Go for a dip in the cool clean waters of "La Playa de Dorado".
El Ojo Del Buey - This beautiful seaside recreational area is located in Barrio Mameyal of Dorado. Its name, The Ox's Eye, comes from an impressive large rock that incredibly resembles the head of an ox. Legend says, that the famous Puerto Rican Pirate, Roberto Cofresí, buried his treasure, which is yet to be found, here at El Ojo del Buey.
Dorado Museum of History - Here you will find works of art and arquiological pieces related to the history of Dorado. It is locates on Calle Méndez Vigo.
Dorado Public Plaza - Here's a great place for an afternoon stroll. Also many of the festivities and carnivals are held here. Located in the middle of the plaza is "El Monumento a las Raíces Puertorriqueñas" a bronze monument dedicated to Puerto Rican ethnicity. It portrays a Puerto Rican Aborigine, an African, and a Spaniard.
Agricultural Ecological Park- 857 cuerdas of land dedicated to agriculture, recreation and conservation of our beautiful paradise.
Festivities
Carnaval de la Plata - February
Copa Paso Fino Dorado Menín Kuilan - April
Fiestas de la Cruz (Cross) - May
Patron Saint Festivities - June
Festival de la Cocolia (Crab) - August
Discovery of Puerto Rico - November
Christmas Festival - December
For information on exact dates please call
Dorado Cultural and Tourism Office (787) 796-5740
Many popular fast food restaurants and "Chinchorros" are located in and near the town of Dorado and beach.